Student Resources
---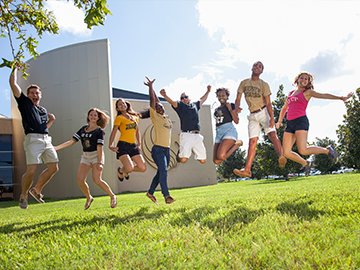 Your Wellbeing
---
Provides resources, support, and guidance for students experiencing challenging situations. If you are worried
about another student, report here.
Knights Helping Knights Pantry is a student run initiative that provides food and toiletries to fellow Knights in need. More food insecurity resources can be found here.
Are you or someone you know currently living without stable housing? If a student is living on a friend's couch or in a car, we can assist with finding temporary housing, financial support, and academic resources.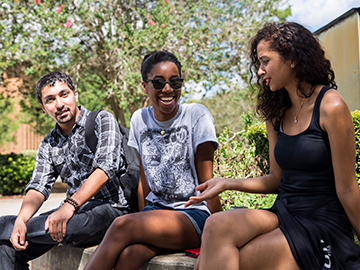 Sexual Violence Response
---
If you have been harmed or impacted directly or indirectly by dating violence, domestic violence, threats, harassment, sexual violence, stalking or any other type of crime, violence or abuse, contact a victim advocate who can inform you of all your rights and options. Call the confidential 24/7 Advocacy and Support hotline at 407-823-1200.
A comprehensive resource—including sexual assault, stalking, and harassment—by explaining what it is, what
to do if it happens, where to go for support, and more.
The University of Central Florida will not tolerate sexual misconduct or harmful behavior which occurs on or off the UCF campus. Sexual misconduct and other harmful behavior include sexual harassment, stalking, dating violence, domestic violence, and sexual assault. Any disclosures of sexual misconduct will be taken seriously. This website describes reporting options, resources and rights for students who have been victims of sexual misconduct or harmful behaviors.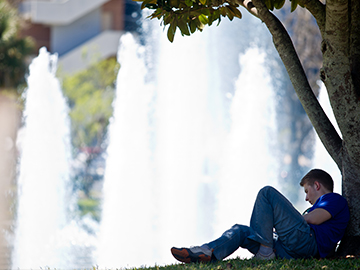 Mental Health Matters
---
If you are in crisis and need immediate help, call or simply walk into the counseling center during normal business hours. Inform the receptionist that you are experiencing a crisis, and they will make every effort to respond to your situation as quickly as possible. For afterhours services, call
407-823-2811 and press #5 to be connected to a live clinician who is available to assist as needed.
Student Health Services provides a variety of primary and specialty care services to help keep students at their optimum health. Students' primary care consultation and evaluation by our health providers are covered by the Health Fee, included in their tuition. Additional services/materials are either billed to insurance or you can take advantage of our low self-pay prices. A referral is required prior to scheduling with a Health Center psychiatrist. This referral may be obtained from a previous medical or mental health provider, from one of our primary care providers, or from the UCF Counseling Center. Please have your previous psychiatric records sent to the UCF Health Center prior to your initial appointment.
Togetherall is a free online peer-to-peer platform, offering a safe space to connect with others experiencing similar feelings. Whether struggling to cope, feeling low or just need a place to talk, Togetherall can help students explore feelings in a safe supportive environment. There are always trained professionals on hand, 24/7, 365 days a year if a post rises to a level of concern. And, if a student does not want to share, Togetherall has tools and courses to help, along with plenty of resources to explore.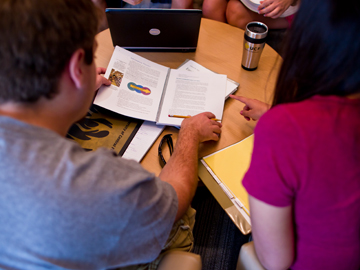 Academic Support
---
The mission of Student Accessibility Services (SAS) is to ensure that students with disabilities have an equal access to participate in and benefit from educational opportunities within the UCF community. This is accomplished by collaborating with faculty, colleges and departments in providing academic accommodations for qualified students with disabilities.
The Knights Academic Resource Services (KARS) coalition provides students a one-stop virtual experience geared towards academic success. By navigating this website you will find the most up-to-date information about the various UCF academic resources available on the Orlando campus, as well as helpful academic services that any student would want to have at his or her fingertips. Each unit has one common goal; to put you in the driver's seat on your successful journey towards your degree. Whether you need to find a quiet place to study, tutoring for a course, have your laptop fixed or learn how to start a research paper, you can find those services and a whole lot more right here. Take a ride with KARS on your road to success.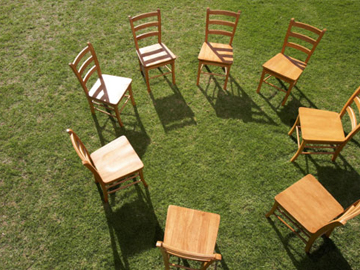 Campus/Community Support
---
During each semester of the academic year, Counseling and Psychological Services (CAPS) offers undergraduate and graduate students a number of groups and workshops.
These services focus on a wide range of issues related to their needs.
The National Alliance on Mental Illness (NAMI) is the nation's largest grassroots mental health organization dedicated to improving the lives of persons living with serious mental illness and their families.
Student Health Services (SHS) offers Substance Use Disorder services where clinicians provide treatment options to students who are struggling with addiction. They treat both substance use disorders as well as process addictions which include (though not limited to) gambling, video games, food, sex, and pornography addictions.
If you are struggling with an addiction, or just want to talk about your use habits, call 407-823-3703 to make an appointment.
At UCF Student Health Services, they're happy to offer professional recovery services as an extension of the Collegiate Recovery Community (CRC). The goal of their recovery program is to help students in recovery handle the people, places, and things that may become barriers to their recovery while they are working towards a degree at UCF, and thus increase graduation success rates and reduce the risk of relapse.
The goal of StartYourRecovery.org is to offer people a single source of relatable, reliable information at any stage of their recovery journey.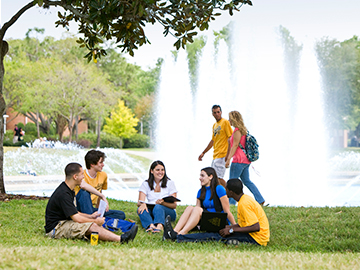 Additional Services
---
Student Legal Services provides enrolled students at UCF with legal counseling and court representation in
various areas of the law. Cases which are not covered by the program guidelines are referred to appropriate
agencies or private attorneys through a lawyer referral service.
We understand that many students might not know where to go to find employment opportunities. KnightLink is
a database that holds current positions for on and off campus jobs.
The Veterans Academic Resource Center (VARC) understand that veterans and dependents have unique needs on a
college campus. VARC provides free GI bill assistance, quiet study rooms, tutoring, career/academic
counseling, referrals, advocacy, and peer mentoring. You do not need to be using benefits in order to use
these services - all vets and dependents are welcome!
The Community Resources map displays the locations of local service organizations that offer affordable
mental healthcare, primary healthcare, and shelters in the counties that are home to UCF's regional
campuses. For a complete PDF guide click here.